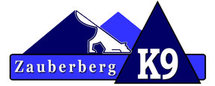 Buying a German Shepherd from Zauberberg Kennels - the unmatched experience !
Our German Shepherd Dogs are selectively bred for health, soundness, intelligence and best temperament.
German Breeder of German Shepherds for more than 30 Years
Zauberberg Kennels is committed all the way to provide you with a German Shepherd Puppy or trained Adult of highest Quality. From designing the breeding program, to making the right match for your lifestyle. German Shepherds have been our Passion for more than 30 years!
The German Shepherd Breed
German Shepherds are working dogs developed originally for herding sheep. Since that time, however, because of their strength, intelligence, train-ability, obedience, and protective instincts, German Shepherds around the world have been chosen over other breeds for many different types of work, including search-and-rescue, police and military roles and even acting. For that reason, the German Shepherd is a highly desired Family dog that is loyal and protective, and typically easy to train. If you desire to make a well trained German Shepherd, or German Shepherd Puppy, that has been bred for health and intelligence, your new family member - CALL 520 419-2199
The Rottweiler Breed
The German Rottweiler dogs were known as "Rottweil butchers' dogs" because they were used to drive the cattle to the market. Once the livestock was sold, the butcher put the pouch with the money around the Rottweilers' neck. He knew that Rottweilers will more likely not accept being touched around their neck! Therefore the hard earned money was very safe. Rottweilers are now used as search and rescue dogs, as guide dogs for the blind, as guard dogs or police dogs. The Rottweiler is typically very loyal to his owner, which makes him a natural protection and guard dog, that is extremely friendly with his family. If you desire to make a well trained German Rottweiler, or German Rottweiler Puppy, that has been bred for health and intelligence, your new family member - CALL 520 419-2199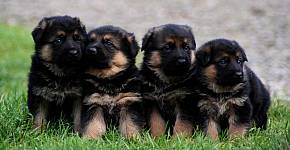 Trained German Shepherd puppies and trained German Shepherd Dogs for sale. German Shepherd Dogs, exclusively from German bloodlines, are bred for health, intelligence and working ability. Zauberberg German Shepherd Dogs have been utilized as family dogs, service dogs, sport dogs, schutzhund dogs, protection dogs, Police K9 Dogs for Patrol and Narcotic detection.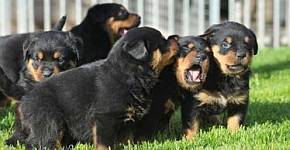 Do you really want to be the proud owner of a Rottweiler Puppy from best German Rottweiler Bloodlines? Take a look at our Rottweiler puppy for sale category and subscribe to our newsletter to receive notifications of new posts by email.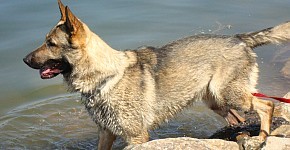 If your dog needs to perform a reliable recall, a sit, sit stay, down, down stay and heel off leash, no matter what the distraction, you have found the right place. Our dog training is based on scientific laws of learning!
Why you should choose a puppy from Zauberberg Kennel?
Zauberberg K9 has been in business of training dogs for Schutzhund titles, training Police dogs for Patrol and narcotic/ explosive detection as well as training dogs for families in obedience and protection for over twenty years in America. Competing at the USA Nationals, USA Regionals, 100's of Club trials titling more than 150 dogs (Who else can truly say this?) . Prior to that Zauberberg's Head Trainer and founder, Andreas Mueller had trained dogs in those venues, competing at German Landesgruppenausscheidung and the world most prestigious Bundessiegerpruefung (BSP) for over 18 years in Germany , until he moved to the United States. Our training teaches us how to breed better dogs, because they are constantly evaluated for their intelligence. Their health is closely monitored so that adjustments in matings can be made immediately. After twenty years in the USA we have a few great things to share with you: Great training and training concepts that work logical and reliable! >>> Trained dogs for sale >>> German Shepherd Puppies for sale >>> German Rottweiler Puppies for sale