Zauberberg offers a variety of free Articles and Videos about how to train your puppy!
Get out of the traditional Dog Training procedure! Have a fresh start with new views.
First a puppy needs to learn about markers and reinforcements- then he needs to learn with positive reinforcement which behaviors you like. That being said, the behaviors you like, positively reinforced, will more likely reoccur.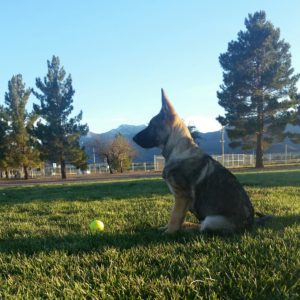 Since a day only has 24 hours- a growing portion of that time will be spent on doing the behaviors that are positively reinforced. Logically, there will be less time left in a day to do the behaviors that you don't like! A very simple way of seeing the approach to make bad behavior less and good behaviors more!
Behaviors are simply learned by consequences? That is true! Yet, if you just simply see yourself as the provider of consequences, you better understand the way your dog perceives them!